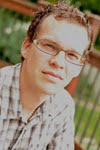 Aaron Bartell
Aaron Bartell is a Senior Software Developer for Krengel Technology Inc. Aaron focuses much of his development in the area of creating modern applications using RPG and Java on the IBM i and Android platforms. He is the lead developer of RPG-XML Suite (www.rpg-xml.com) and the primary "pusher" of OpenRPGUI.com. He enjoys being part of the strong IBM i community through forum participation, article writing and providing open source software on his personal website - http://MowYourLawn.com. Aaron has most recently been pursuing how he can use his abilities to benefit those in need. He started the site www.SofwareSavesLives.com as a mechanism to raise money for digging clean water wells in Africa and feeding starving children. Aaron lives with his wife and five children in southern Minnesota and enjoys playing electric and bass guitar with the band he is in, Scattered Showers (www.ScatteredShowersMusic.com)



Over 26 years of IT Operations and management experience, I am currently the Div. VP, Business Development and Partner Relations for mindSHIFT Technologies. My responsibilities entail cultivating and recruit strategic business partners to enhance mindSHIFT Technologies sales pipelines through business partner growth. As well as develop new business opportunities for the companies specifically in the areas of Healthcare and Enterprise Systems. 2002 to 2006, I was Invision's VP, Network Operations and Services responsible for spearheading the acquisition and development of emerging IT technologies to meet current organizational needs, while providing the flexibility for change as technologies continued to evolve.
Steve Wolk

Steven Wolk is the CTO for PC Richard & Son, a family owned and operated chain of 66 appliance and electronics superstores located throughout NY, NJ, CT, and PA. Founded in 1909, PC Richard has always been known for honesty, integrity, and reliability throughout it's over 103 year history. Steven brings close to 30 years of IT and retail experience to bear in the application of new technologies to improve business processes and efficiency to create a competitive advantage for this unique company. Having joined PC Richard in 1986 and worked his way up to becoming the company's first CTO in 2000, Steve enjoys designing new solutions and leading a very talented group of in house developers to bring these solutions to production providing competitive advantages.











Jesse Gorzinski, IBM Software Engineer

Jesse Gorzinski is a software engineer for IBM and team leader of the IBM i Emerging Solutions team. The Emerging Solutions team is responsible for a variety of strategic deliverables including Open Source, DB2 tools, and system management software. Formerly, Jesse worked as an I/T administrator for an IBM customer in the finance/mortgage industry, where he developed a fondness for IBM i. He holds a Bachelor's degree in Computer Science from Michigan Technological University and an MBA from Saint Marys University of Minnesota.
Scott Forstie is a Senior Technical Staff Member at IBM. He is the DB2 for i Business Architect, working on all things related to the database on IBM i.
Scott is responsible for everything related to DB2 for i. He is a frequently published author and speaker at industry events. He also is the content manager of the IBM i Technology Updates wiki (www.ibm.com/developerworks/ibmi/techupdates) where IBM i operating system enhancements are described.
He can be reached at forstie@us.ibm.com or followed on Twitter @Forstie_IBMi. Scott enjoys running and is an avid cook.

Alan Seiden helps companies implement PHP-based solutions on IBM i. He combines expert knowledge of PHP, Zend Framework, and IBM i with patience and a desire to empower his clients. He is senior developer and consultant at Strategic Business Systems, Inc., a partner of IBM and Zend.

In 2009, Alan's work was honored with the IBM/COMMON Power Systems Innovation Award for "Best Web Application," for Allied Beverage Group's e-commerce site, developed with the team at Strategic Business Systems, using PHP and Zend Framework on IBM i.
Alan has been using PHP on the i since 2005 (even before Zend Core was introduced). Being an early adopter and advocate of PHP-based web applications on IBM i, he was a charter member of IBM/COMMON's PHP Advisory Board and served as a consultant for the IBM manual PHP: Zend Core for i5/OS.
He has spoken about PHP on the "i" at many user groups, including Northeast System i User Groups, New York PHP, Chicago OMNI, and ZendCon, delivering what one participant called "an upbeat message about what we can accomplish."
More: http://www.alanseiden.com/about/
Jim Buck
Jim Bucks career in IT has spanned more than 30 years, primarily in the manufacturing and healthcare industries. A twelve year president of the Wisconsin Midrange Computer Professional Association (www.wmcpa.org) and has served on a number of teams developing IBM and COMMON certification tests. Other accomplishments include; recipient of the 2007 IBM System i Innovation ? Education Excellence Award, named 2013/2016 IBM Champion Power Systems and the 2014 COMMON Presidents Award. Jim is a programming instructor at Gateway Technical College and is active in the IBM i community working to help students, colleges and companies develop the next generation of IBM i professionals.

Mike Pavlak
Mike Pavlak has been working with IBM midrange solutions since 1992 and IBM Mainframes before that. After years of developing applications using RPG, CL and PHP he managed IT development and IT for power protection manufacturer Tripp Lite. Mike joined Zend as a Solutions Consultant in 2008 working with the sales team and spreading the news about Zend solutions in the IBM midrange arena. Mike lives in suburban Chicago with his wife, five kids, two dogs, three cats, a leopard spotted gecko, Russian tortoise, two rabbits, half a dozen fish and a fancy mouse.


Carol Woobury
Carol Woodbury is President and Co-Founder of SkyView Partners, a firm specializing in managed services as well as products that support security administration and compliance for IBM i, AIX and Linux. Carol is an award-winning, world-renowned speaker in the area of security and compliance and is the former Chief Engineering Manager for Security at IBM for the iSeries system. Carol has over 20 years? experience in the area of security and has authored several books and written hundreds of articles in the area of security and compliance. Carol is Certified in Risk and Information Systems Control (CRISC).






Trevor Seeney
Trevor Seeney is an experienced software developer and technology consultant. Trevor's recent experience has been focused on developing web-faced applications using PHP and RPG-ILE (a.k.a. e-RPG) against MySQL and DB2 databases respectively. In recently developed applications the emerging technology known as AJAX has been deployed along with the more familiar HTML, JavaScript and CSS.
Trevor has delivered web-centric presentations at COMMON on the subject of Javascript and securing CGI applications written in RPG. Previously, Trevor specialized in system security. A COMMON presentation entitled 'How an iSeries/400 is hacked and how to stop it' spawned an article for Midrange Computing and a Webinar on Search-400. Trevor also developed a workstation security product for the System/i, which secures inactive work stations and is commercially available today under the name of ScreenSafer/400.
John Valance
John Valance is an independent consultant specializing in helping iSeries shops with new technology initiatives. He is also a trainer for Zend, specializing in the PHP Foundations Course for RPG Programmers. John has been doing application development on the IBM midrange line since 1983. Since 2000, he has been doing web application development for iSeries clients using a variety of technologies, including PHP, Java, ASP/VBScript, CGI/RPG, Webfacing, Perl, and SQL. He has presented to IBM user groups on a variety of subjects, including PHP, CGI, RPG Service Programs, WDSC, IBM's Webfacing tool, and SQL Stored Procedures.

Steve Wolk

Steven Wolk is the CTO for PC Richard & Son, a family owned and operated chain of 66 appliance and electronics superstores located throughout NY, NJ, CT, and PA. Founded in 1909, PC Richard has always been known for honesty, integrity, and reliability throughout it's over 103 year history. Steven brings close to 30 years of IT and retail experience to bear in the application of new technologies to improve business processes and efficiency to create a competitive advantage for this unique company. Having joined PC Richard in 1986 and worked his way up to becoming the company's first CTO in 2000, Steve enjoys designing new solutions and leading a very talented group of in house developers to bring these solutions to production providing competitive advantages.


Robin Tatam
is Director of Security Technologies for
PowerTech
and a COMMON subject matter expert (SME) for security. As an award-winning speaker on security topics, Robin been interviewed and quoted by industry magazines and has published numerous trade articles. He is also co-author of IBM's Redbook publication on
IBM i Data Encryption
. Robin can be reached by email at
robin.tatam@powertech.com
.
Steve Huang

Worked on the OS400 platform since 1990, starting with the CASE tool Synon, RPG then onto RPGIV. Joined Tiffany & Co. since 1998 and have worked with middleware IBM CDC (Data Mirror) and WebSphere MQ since 2006. Developed MQ wrapper programs on IBM i for developers to put and get messages. A simple broker acting as a trigger program was also developed to perform the following function – i) Parse XML messages in Unicode if needed, ii) Convert data to target code page if needed, iii) Route messages to different target programs iv) Route messages that could not be process to a collecting queue. He is fan of MQ and actively pursuing to become a developer in IIB (IBM Integration Bus), currently working as a senior engineer in the Tiffany Database Services group.
George Soumakis

George Soumakis is an experienced software developer. 23 year experience on the iSeries for retail companies, one year limited experience working with CGIDEV2




Bob Fruncillo
Bob Fruncillo's information technology career spans 30 years, initially working as an operations supervisor in MVS and the System 36 environments. Bob then moved into network communications and began his CICS and Websphere MQ support journey in 1996.
Bob has been involved with architecting, configuring, installing and trouble-shooting Websphere MQ on all platforms for nearly two decades. He has similar experience with CICS and Websphere Message Broker (now named IBM Integration Bus).
Bob currently works for IBM and resides in NJ.






Rob Bestgen
Rob Bestgen is a lead architect working in the heart of the IBM i development lab in Rochester, MN. As chief architect of the DB2 SQL Query Engine (SQE) for DB2 for i, he has directed the team in providing SQE's numerous industry leading capabilities. Rob is also product manager for DB2 Web Query for i, the popular IBM i product for query reporting and analytics. Previously he was also the systems management architect for IBM i. Rob is a proud member of the DB2 for i Center of Excellence team, helping customers utilize the amazing capabilities of DB2 i and IBM i. He is a frequent presenter at customer briefings and customer conferences both domestically and internationally.




BRIAN MAY
Brian began his career as an RPG developer in 2001 working for a large apparel manufacturer. Over the years, he has become an award winning speaker and writer on topics related to RPG, PHP, and Open Source Software. Brian travels frequently to conferences and user group meetings as a speaker and representing the Young i Professionals, a group dedicated to promoting IBM i and Power Systems to new IT professionals. Brian is the webmaster and one of the leaders of the YiPs. In 2010, Brian became a Technical Editor for System iNews magazine. In April of 2011, he joined Profound Logic Software, where he is an IBM i Modernization Specialist.
Recently, Profound Logic's Brian May was recognized by IBM for his ongoing contributions to the Power Systems community as an IBM Champion for Power Systems. Brian was recognized for his contributions to the Power i community, and most notably for his contributions to the user group community and YiPs, developer of the YiPs website and open source environment, plus his early adoption of social media and continued participation in the Power i conversation.
RICHARD DOLEWSKI
Richard is a certified disaster recovery planner with over 30 years of experience in Information Technology. Richard has extensive subject matter experience in Disaster Recovery Planning, High Systems Availability, Backup & Recovery Program Design, and Cloud Computing Architecture.
Richard is an award-winning speaker who has presented globally over 250 sessions at many user groups and conferences, including IBM, COMMON, Oracle, Infor, JD Edwards, VMware. He is a frequent technical contributor to industry publications, such as IBM Power Magazine, Digital Journal, ITJungle, Disaster Recovery Journal, and the author of System i Disaster Recovery Planning a book on Disaster Recovery Planning. Richard has held positions as President of local users groups, board member, Advisory Committee panelist for IBM Business Resiliency, and speaker/subject matter expert at IBM COMMON where he is one of the most decorated award winning speakers and a member of the Speaker Excellence Hall of Fame. Recently presented by COMMON the only " IBM COMMON Impact Award".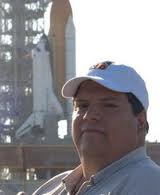 Walden Leverich
Walden Leverich is the President and CEO of Tech Software, a software development and consulting company based in Melville, NY. He spends most of his (non-management) time working with customers to help them bring the data assets locked in their legacy systems to the Web. He is a member of the Microsoft IT Advisory Council, member of the Long Island .NET user group, Co-Chair of the LISTnet Cloud and SaaS SIG, and past president of the Long Island System Users Group. He is also a regular speaker at local and national user groups and conferences. Walden is an escapee from Clarkson University where, other than things academic, he learned that NCAA Division 1 hockey is better enjoyed from the stands, water freezes at a temperature that isn't all that cold after all, and you can meet your wife in college. When not doing geeky computer things, Walden enjoys getting mud on his Jeep, photography and watching Manchester United kick butt. The proud father of two girls and one boy, he's extremely happy he has an office to escape to each morning. Walden welcomes comments and questions, blogs at blog.waldenl.com, and can be reached at WaldenL@techsoftinc.com or @WaldenL on Twitter.
Mike Jacobs
Mike Jacobs started his career on IBM i back in 1989, ultimately winding up at JP Morgan Chase & Co. where he's an IBM certified System Administrator for IBM i. He has worked on many systems management and infrastructure projects such as System/36 and zSeries migrations to AS/400, performance analysis, security administration, data center migrations, server consolidation, and most recently Power systems virtualization. He is Vice President of LISUG and chairs the Systems Management workgroup at the LUG (Large User Group), a client sponsored organization of large IBM i customer, which fosters constructive communications with IBM on the direction of IBM i. But what he really enjoys is the sought after opportunity it provides to be in Rochester MN in February. Mike lives on Long Island. When not doing things IBM i, he can be found along with his wife Joanne freezing at an ice rink very early in the morning (when most decent folks are sleeping) while their daughter Melody practices figure skating.
Jim Ritchhart
Uline, Inc.

Jim Ritchhart is currently charged with modernizing Uline's iSeries database. He is converting the DDS PF and LF to SQL Tables and Indexes, as well as being responsible for all data replication across Uline's DB2 / SQL Server and Oracle's database servers.
Jim has been in IT, working on System 38 and the AS/400, for over 20 years including:

Manager of Product Development for Baxter Healthcare




Manager of Application Development for Handy Andy Home Improvement Centers




Consultant for Packaging Corp of America




Consultant for Kraft Foods - where he created one of the first interactive web sites hosted on the AS/400 prior to WebSphere




Consultant for Londen Insurance



Steve Wolk

Steven Wolk is the CTO for PC Richard & Son, a family owned and operated chain of 66 appliance and electronics superstores located throughout NY, NJ, CT, and PA. Founded in 1909, PC Richard has always been known for honesty, integrity, and reliability throughout it's over 103 year history. Steven brings close to 30 years of IT and retail experience to bear in the application of new technologies to improve business processes and efficiency to create a competitive advantage for this unique company. Having joined PC Richard in 1986 and worked his way up to becoming the company's first CTO in 2000, Steve enjoys designing new solutions and leading a very talented group of in house developers to bring these solutions to production providing competitive advantages.

Pete Massiello
Pete Massiello has been working with the AS/400, iSeries, i5 since 1989, focusing on systems management and technical support. He has held numerous technical positions throughout his career. He is the President of iTech Solutions Group, an IBM Advanced Business Partner delivering solutions and services to IBM i shops throughout the US. He is a member of IBM's certification test writing team, an IBM eServer Certified Systems Expert with certifications in iSeries Design, Administration, Implementation, LPAR, and HMC management. Pete has a BS in Computer Science from Hofstra University, and an MBA from the University of New Haven. He is President of COMMON, a COMMON Silver medal winner, and a frequent speaker at user groups all over the world.
Charles Guarino

With an IT career spanning over 25 years, Charles Guarino has been an enterprise application consultant for most of them. Since 1995 he has been founder and President of Central Park Data Systems, Inc., a Long Island based IBM midrange consulting company. He has published numerous technical and strategic articles for the IT community and speaks each year at conferences and user groups across the country. He was inducted into COMMON's Speaker Excellence Hall of Fame in 2008 and also selected as one of LISTnet's Long Island's Twenty Top Techies for 2009. Charles is currently a COMMON Application Development Subject Matter Expert and President and monthly Q&A host of LISUG, a Long Island IBM System i Users Group.
http://www.linkedin.com/in/guarinocharles
Alison Butterill, Worldwide IBM Product Manager
Alison is the Application Development Offerings Manager, working on the Power Systems Software Team. She works with a variety of teams to develop strategic direction and offerings for developers on AIX, i and Linux on Power. Having worked in the mid-range area for more than 25 years, Alison has held a wide variety of positions atIBM, primarily with midrange servers and software. She has held a range of positions including field Systems Engineer, an instructor in Customer Technical Education, national support representative for IBM Canada, and Worldwide Technical Marketing support rep for the development tools and compilers from the IBM Toronto Laboratory.Alison is a regular speaker at user group events, technical conferences, COMMON events and IBM customers in many countries around the world.
Mel Beckman

Mel Beckman is the senior technical director for iPro Developer. Before that, he was a System iNEWS senior technical editor for more than 20 years. He has built two regional Internet service providers and is currently president of Beckman Software Engineering, a technical consultancy specializing in large-scale, high-bandwidth networks. Mel has presented seminars on computer programming and network technology throughout the United States, Europe, and Asia. Mel has received numerous writing awards, including the Excellence and Distinguished Technical Communication awards from the Society for Technical Communication. He co-authored, with Gartner research director John Enck, the book LAN to WAN Interconnection, which has been translated into more than six languages, including Chinese.



Bob Luebbe, Chief Product Architect
Bob Luebbe has been working on IBM midrange systems since 1985. During this time, Mr. Luebbe has utilized a wide array of technologies and programming languages to solve problems within a variety of industries .Mr. Luebbe founded the software company of Linoma (www.linomasoftware.com) in 1994. He continues to lead the company and serve as the Chief Architect for its products, including the popular RPG Toolbox product. Over the past several years, Mr. Luebbe has focused a great deal of his attention on helping organizations to modernize and integrate their iSeries applications.


















Speaker Information
Tim Rowe, Business Architect for Application Development
Tim Rowe has been working with IBM for 20+ years within the IBM i family in Rochester, Minnesota. He spent many years working on the Work Management portion of the operating system before moving into Web based middle ware on IBM i a number of years ago. He is currently the Business Architect for Application Development for IBM i. These responsibilities include technical leadership responsibilities ensuing the IBM i platform has the infrastructure and components required for our IBM i customers to successfully develop, build and run applications on IBM i. Working with Rational and WebSphere on a day-to-day basis gives Tim the opportunity to understand how these product work and how they integrate into an overall picture of Application Development on IBM i. Additional areas for which Tim has responsibility include the IBM HTTP Server, Web Administration GUI interface, Integrated Web Application Server for i, Web Service Server for i, and other application components
Ted Holt has worked in the information industry for 30 years, primarily with IBM midrange systems. He currently serves as senior technical editor and writer for the Four Hundred Guru newsletter, published by itjungle.com. Ted has taught at the university, community college and vocational-technical school levels. He is the author or co-author of six books, and has published hundreds of articles and technical tips in various publications. He currently works as a team lead for Philips Lighting North America.
Rick Lynn graduated Brown University in 2002 with a Bachelors degree in Economics. During his tenure there, Rick was involved in many extracurricular activities including playing center field for the Brown Baseball team and volunteering as an Implementation Support Engineer for a local Seibel Software company. After graduating, Rick transitioned into a product development role in his family business, RLM Apparel Software Systems, Inc. In his new role, Rick was responsible for updating their legacy AS/400 based applications to the latest emerging technologies to provide clients with the most cutting edge product and functionality available. Since 2002, Rick has played an instrumental role in developing client-focused business application solutions in java, to run against the iSeries platform. His in-depth knowledge of the java programming language, SQL, XML, and the AS/400 enable him to efficiently and effectively develop "thin rich client" applications in java, while retaining the strength and stability of the iSeries platform.
Tracy Smith has been with IBM 30+ years and is a Certified Executive IT Specialist. He has provided technical leadership in the delivery of innovations to the AS/400, iSeries, System i platform; PC Support, Client/Server Computing, Client Access, DASD Top Gun, File Server I/O processor (FSIOP), Network Station, 64 bit RISC based computing, Domino, and the use of POWER POWER6 technology. While in Rochester, MN he has held positions as an executive presenter in the Rochester Briefing Center and team leader for the Domino World Wide Competency Center. He is currently the technical team lead for Technical Sales in the IBM Power Systems Advanced Technical Skills Group located in Rochester, Minnesota.
RICHARD BROWN
An Microsoft Certified Trainer for NetCom, has 20 years experience in the IT industry, beginning as a Bio-Medical Equipment Technician in a major New York hospital. Later he held the positions of Technical Support Engineer and Product Engineer in the Computer Products Engineering Dept. for a major Japanese manufacturer of computer products. For the past 12+ years, Richard has been responsible for managing Microsoft, Novell, and Cisco networks, and for Security Administration for major NYC financial institution. Richard is a highly rated trainer and holds numerous IT Certifications and has been training corporate clients on Windows 7 since its inception.
Robert Kratzke, NetCom's Director of Business and Partner Development , has been an expert in the IT Education industry for 15 years working with its top vendors for National strategies and partnerships, and key customers for their IT educational plans. Robert just completed a national agreement with Robert Half Technology, to be their exclusive IT Training Partner in the USA. Robert is actively involved with many IT Associations including the International Association of Microsoft Certified Partners as Vice President, and on Long Island, was a Founding Member of LIFT-IT (formerly LIISMA – LI Information Systems Managers Association).




Steve Fier, IBM Rochester
Steve Fier has been with IBM over 30 years, initially starting as a systems engineer, and then becoming a senior marketing specialist.

His current role is POWER Platform Leader for the Northeast responsible for former System i and System p products.

Steve's areas of expertise include application development, DB2 for i, Windows Integration, and Server Consolidation.
Scott Klement (May 21)
RPG - All Day Event
My first love is programming. I was first taught to program at the ripe young age of 11 by my father on an IBM System/34. Two years or so later, I had an Apple //e, which I used to do yet more programming. Eventually, I ran a BBS (Bulletin Board System) which I wrote most of the code for. Soon I found myself writing code for use on many other BBSes of the time, and helping other SysOps to get their system working the way they wanted. In all, I helped out in the process of running 17 different BBSes. I've done (useful) programming in 21 different programming or scripting languages (Though, I can't promise that I remember them all at this time!) Almost all of that has been on a system used by many different people.
On the side, I'm the editor of System iNetwork Programming Tips, a newsletter brought to you by the System iNetwork. I'm also a Technical Editor for their magazine, System iNEWS.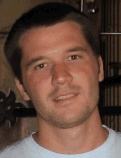 IBMi and EGL (April 23, 2009)
Will Smythe is the product line manager for IBM Rational Business Developer and the EGL language. Before entering product management, Will was part of the IBM HATS development team in Raleigh, North Carolina. Besides trying to find time to write code, Will spends the majority of his time talking to customers about EGL and the rest of the Rational Enterprise Modernization products. Will can be contacted directly at smythew@us.ibm.com
PKMS (August 2008)
Jeff is a Senior Manager in Manhattan Associates' Product Management organization responsible for the strategic direction and market positioning of Manhattan's Warehouse Management and Transportation Execution solutions for System i. Additionally, Jeff manages Manhattan's Billing Management and RFID Solutions. He's worked at Manhattan Associates for the past nine and half years, the last three and half in Product Management and the proceeding six years in the company's Professional Services Organization (PSO).
Jeff's tenure within Manhattan's PSO enabled him to gain international and domestic implementation experience in industries ranging from retail and direct to consumer, to footwear and apparel, consumer goods, food, wine & spirits and third party logistics providers. These solution and industry experiences enable Jeff to plan and execute a well-rounded, functionally rich application, release after release which drives over a third of Manhattan's annual revenue year over year.
Frank Diana - (July 7, 2008)

As Executive Vice President at enherent Corp, Frank leads their collaboration and advanced analytics business. He has nearly 25 years of organizational leadership experience in technology and general management, including more than 6 years experience with Web 2.0 technologies and business models.

Prior to joining enherent, Frank managed the development of a social computing and knowledge management platform at Aelera Corporation, where he served as Chief Product Officer. Prior to his time at Aelera, he was the CEO of Traxian, Inc, a B2B software start-up company. Prior to joining Traxian, Frank was the CTO of Fujitsu Consulting, where he focused on forming ASP businesses, web service strategies, enterprise application integration, Internet EDI, open source technologies, Web 2.0, ERP, and B2B communities.

He began his career at AT&T, holding various roles including CIO for the company's international financial operation. He has considerable business intelligence experience, gained through the development of critical decision support systems and the establishment of AT&T's financial data warehouse and its linkage to operational data, where he had overall information architecture responsibility.

Frank also sat on various industry steering committees, focused on the development of XML-based data standards.

Debbie Saugen - What's New

in Backup & Recovery, HA, Encryption, etc.

(May 22, 2008)

Debbie Saugen is the Technical Owner of i5/OS Backup and Recovery in the Rochester, MN development Lab. She is also a Senior Business Recovery Architect/Consultant with IBM's Business Continuity and Resiliency Services.

Debbie ensures the Backup and Recovery Solution meets the customer's requirements in capability and usability. She does actual Backup/Recovery testing using the new functions, products and publications.

As a recognized expert on Backup and Recovery worldwide, Debbie enjoys sharing her knowledge by speaking at COMMON, Technical Conferences, Business Continuity and Resiliency Conferences, User Group Conferences and writing for various magazines, books and websites.

Debbie can be contacteded at dsaugen@us.ibm.com.
Tracy Smith - New V6R1 Release Announcement

(April 24, 2008)

Tracy has been with IBM for 27 years and started his career in the Poughkeepsie, NY lab. He has worked on the AS/400, iSeries, eServer iSeries i5 since 1989 when he joined the Poughkeepsie, NY branch office as a System Engineer. He has provided technical leadership in the delivery of new technologies to the platform; PC Support, Client/Server Computing, Client Access, File Server I/O processor (FSIOP), network station, 64 bit RISC based computing and Domino on the AS/400.

In Rochester, MN he has worked as an executive presenter in the Rochester Executive Briefing Center, team leader for the Domino World Wide Compentency Center and in his current role as the team leader for technical sales support for the Americas where he specializes in the latest POWER5 server technology.

Tracy can be reached at tasmith@us.ibm.com.
FANT STEELE - Open Security in i5/OS - ssh, scp, sftp (February 28, 2008)

Fant Steele is a Senior IT Technical Specialist in the IBM iSeries Advanced Technical Support Group located in Rochester, Minnesota. Fant specializes in the areas of IP Telephony on System i, network infrastructure design and implementation, hosting multiple operating systems on i5 systems hardware, server consolidation, application development tools, and implementing security. In addition to these areas of specialization, Fant can assist with architecting a total hardware and software solution that includes high availability, backup solutions, and disaster recovery.
Fant presents at seminars worldwide on many areas of i5 solutions that include communications technologies and IT optimization.
Prior to joining this group, Fant spent three years as an Advisory ITSO Specialist for AS/400 in the International Technical Support Organization (ITSO), Rochester Center. While in the ITSO, Fant wrote several redbooks on communication and e-business topics. He spent eight years as an instructor and developer for the AS/400 communication and programming curriculum of IBM Education and Training. Prior to joining IBM in 1989, he worked on S/36 to AS/400 code conversions in the medical industry, VM/MVS systems programming, and applications programming for the manufacturing industry.